Let's move with Kevin Movers!
Welcome to Kevin Movers, the international moving and removals company in Hungary. Whether you are moving down the road, to the other side of town, or across the country, you need to make sure your possessions are in good hands. We believe, that when you move with Kevin Movers you realize that you have chosen the right company on the best value. Let us hear from you! Whether it's a moving question, a better idea for pet transportation, an input or suggestion about our web site or services. Browse through our site, e-mail or call us and let's discuss and see how we can help you.
Pay online!
If you choose us you can pay for your movement online! It's safe, cozy, practical and fast!
ISO 9001 2008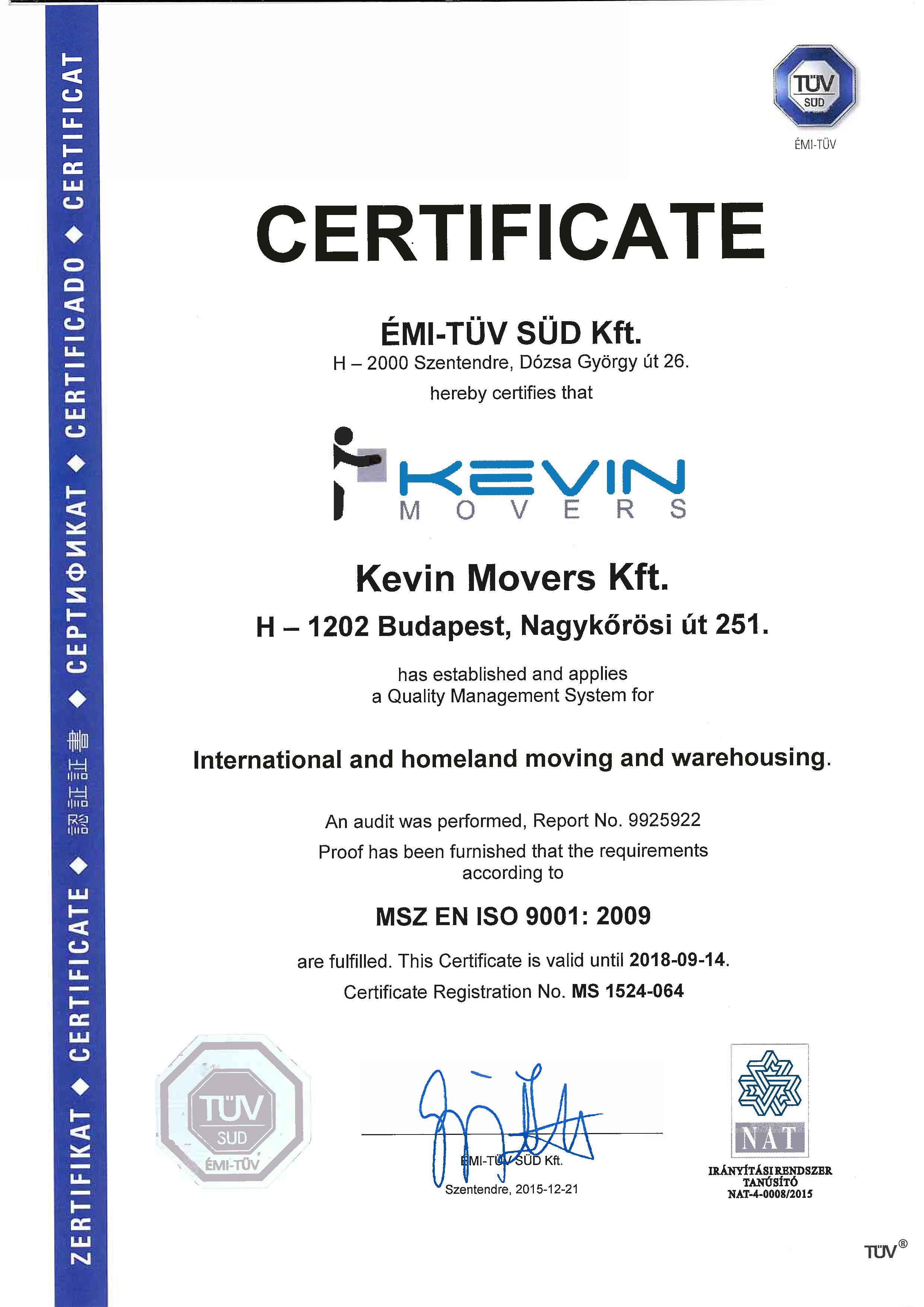 VET Certificate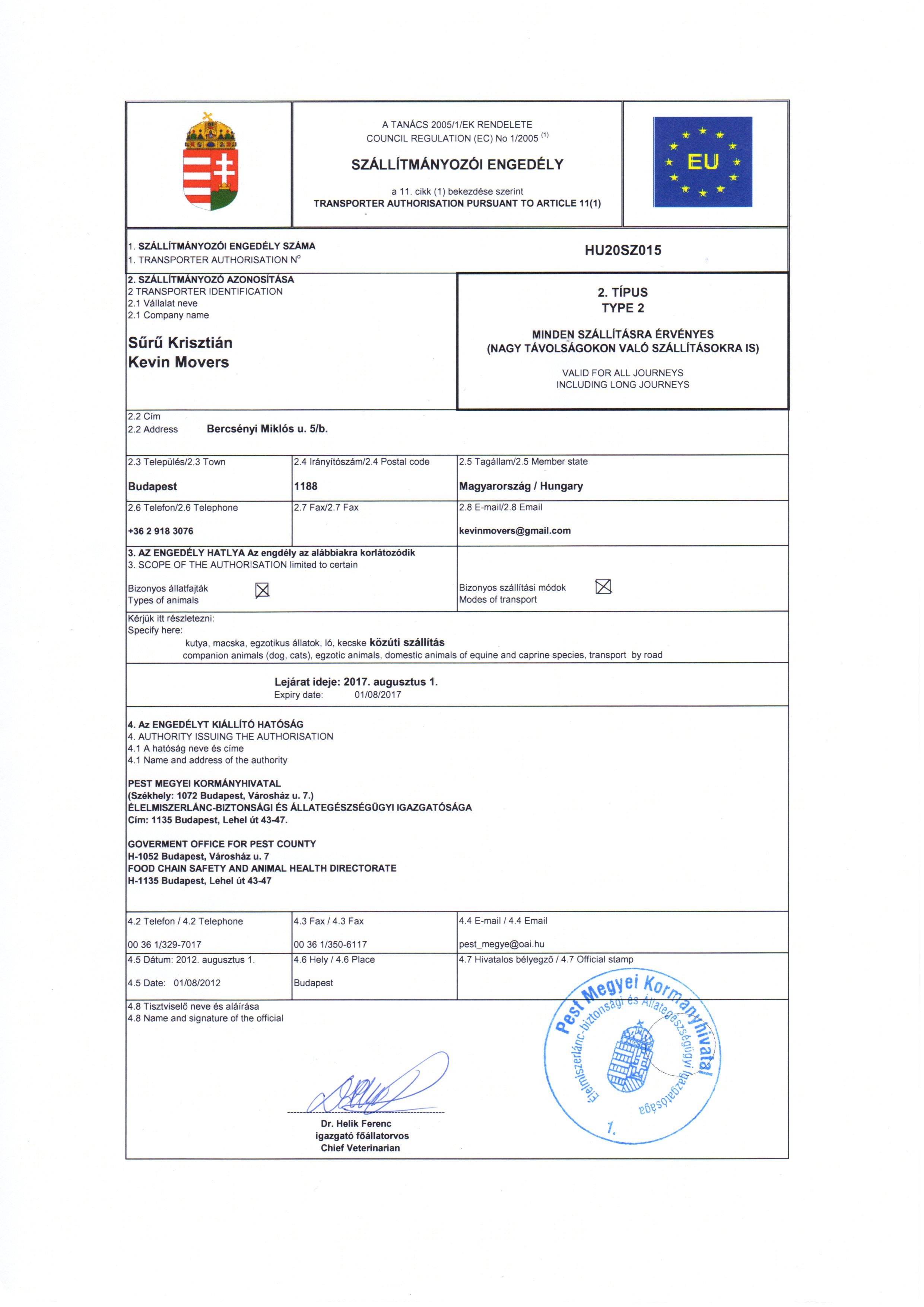 ISO 9001 2008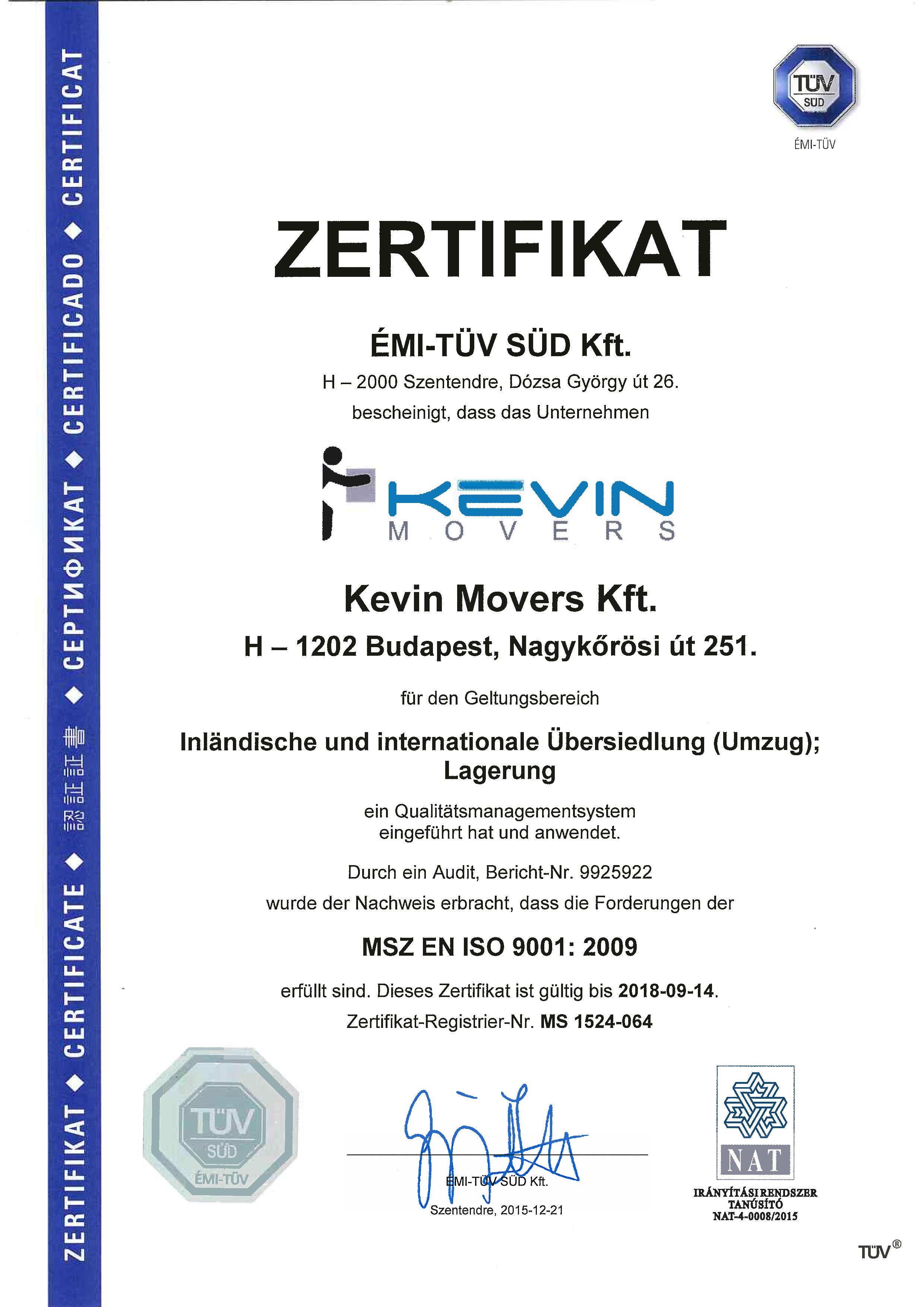 Rólunk mondták
I used Kevinmovers Kft for emptying a flat full with rubbish and for moving the valuable bits into a warehouse within Budapest.
It seemed obvious to to call them from London to bring over the content of the warehouse from Budapest a couple of months ago. They did a brilliant job, and I must mention the role of Barczai Tibor (Kevinmovers Kft) in it. He organised the process (from assessing the amount of the items, wrapping them for the journey to packing and delivering to the UK). He managed everything the way I asked him via emails/phone meanwhile I was in London, so never actually met face-to-face.
An amazing service, thank you.
Klára London
We use only closed moving box trucks.

Safety is the first , don't use tilt or open truck for moving. Our moving vans & box trucks are equipped with a GPS tracking system, so our customers can keep in control  their belongings during the transportation period. Our trucks will be sealed after loading, even within Hungary. Our vehicle park has all the equipment needed for moving to avoid injuries during transportation. We use high-quality  moving blankets or wrapped in carton based on client's request.
Call now!
Thank you to choosing our services! Browse through our site, e-mail or call us and let's discuss and see how we can help you. 
+36 30 693 2725 +36 1 283 2725
Nagykőrösi str 251,Budapest, 1202 Hungary
Loading map...